Meet the teachers at our language school in Bethesda.
Marian Zapata – Owner, CEO
Marian is a native from Granada, Spain. Marian and her husband moved to Maryland in the year 2000 and have two wonderful bilingual boys. After living in Bethesda for 6 years, and searching for language education, she realized there was a lack of effective language programs in the area.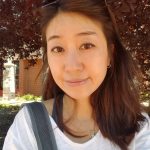 May Seo – School Administrator
May was born in Korea. She first studied in Korea, but moved to London where she extended her studies. From London, her love for traveling brought her to Sydney, where she worked for the Australian university helping Korean students.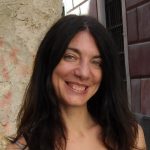 Valeria Tronci – Italian Instructor
Valeria is a native of Italy. She has a Ph.D. in Pharmacology. She moved to the United States in 2010. Besides her scientific profession, she decided to dedicate herself to teaching Italian language.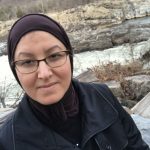 Hasnae El Mehdi – Arabic Instructor
Hasnae was born in Morocco where she graduated with a bachelors in Economics and a Masters in Finance. In Morocco, she worked in the field of Public Administration. She moved to Washington DC in 2013 and has been teaching Arabic since then.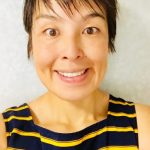 Asami Saito Paine – Japanese Instructor
I love teaching as it is amazing to see the students improve their Japanese languages abilities and be able to communicate in Japanese. I am looking forward to seeing you at the school!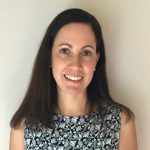 Maria Elisa Covarrubias – Spanish Instructor
Maria Elisa is a native Spanish speaker from Mexico. She lived in Mexico City most of her life and moved to the United States a few years ago. She enjoys teaching Spanish because she loves the language and the culture associated with it.

Johannes Nziengui – French and English Instructor
Whether teaching English or my native French, nothing gives me more pleasure professionally than to help my students not only build language skills, but actually begin to use the language to express themselves and make improvements with growing confidence.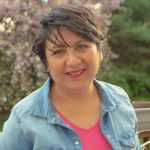 Virginia Zegarra – Spanish Instructor
Virginia is a native from Bolivia.  She has a Bachelor's degree in Science Education and a Masters degree in Special Education.  One of her passions is to teach.  After she moved to the USA back in 2010, she found a new opportunity to continue doing what she loves, teaching.
Victoria Zeballos-Woods – Spanish Instructor
Victoria is a native of Lima, Peru. She went to college in Lima and studied Psychology. She received a Masters in Psychology of Education. When she moved to the United States, she decided to continue her studies and obtained a Bachelor's in Psychology.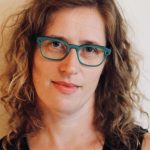 Christina Mockel – German Instructor
Christina studied Drama/Movie, History of Art and German Literature in Bochum, Germany and Zurich, Switzerland.  Before she moved from Berlin to the US in 2012, she worked as Head of Public Relations at Stadttheater Gießen and Aalto-Musiktheater Essen.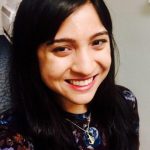 Sara Hazaveh – Farsi Instructor
Growing up with Persian parents and being able to travel to Iran numerous times in the past few years has allowed me to become a native Persian speaker, all while living in the US. My traveling ventures strengthened the general Persian knowledge I had from home, by diversifying it and giving me a concrete understanding of this beautiful language.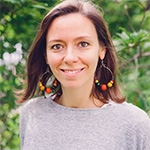 Beatriz Díaz García – Spanish Instructor
I am a native in Spain and a Spanish language teacher with over ten years of teaching experience. I hold a Bachelor of Science in Elementary Education specialized in Foreign Language teaching from Universidad Autonoma (Madrid) as well as a Bachelor of Science in Social Work from Universidad Pontificia de Comillas (Madrid).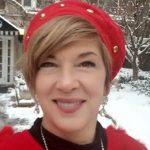 Amy W. Hasberger – French and English Instructor
For 20 years, in the Chicagoland area, Amy worked with students of all ages, sharing a love of both French language and ESL development TOEFL, speaking skills and cross-cultural training.  Now residing in Bethesda, Maryland, Amy retains her commitment to linguistic proficiency with students in both French and American English.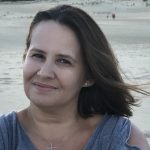 Rosangela Corte – Portuguese Instructor
My name is Rosangela Corte, but most people call me Rose. I am from Brazil and have lived in Maryland for the past 11 years. I have more than 25 years of experience teaching Portuguese to children and adults, initially in my hometown of Porto Alegre, located in the south of Brazil, and since 2008, here in the US.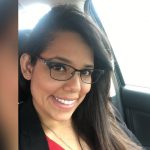 Mayra A. Cantor – Spanish Instructor
Mayra is originally from Colombia, and grew up in a city called Cali where people are very cheerful and kind and love dancing salsa. She has lived in the US for the past eight years. She
has an educational psychology background.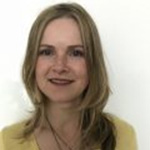 Natalya Tomasova, Russian Instructor 
Natalya was born in Novorossiysk, Russia. She studied Russian Philology at the Kuban State University in Krasnodar, Russia, as well as her MBA. She has been teaching Russian for 25 years and really loves to learn about her students and assisting them with their goals of developing their language skills and cultural awareness.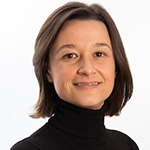 Evelina Todoranova, French Instructor
Originally from Bulgaria, I have over 13 years of professional experience in education. I have been teaching French and English at all levels for children and adults, and I worked for the International Baccalaureate Organisation.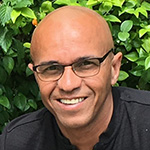 Abderrahmane Boussoufa, French and Arabic Instructor
Abdou is from Algiers, Algeria and graduated from the Institute of Translation from the University of Algiers, majoring in Arabic, French, and English. He has been teaching languages and translation for fifteen years in the University of Algiers and different language schools in the United States.
Andreia Matias, Portuguese Instructor
I was Born in Lisbon, Portugal; lived in London for five years and I've been in Washington for eight years. I study Languages and Literature in Lisbon and did an IELTS course while living in London. I've been teaching Portuguese to children and adults since 2010, both private or group classes.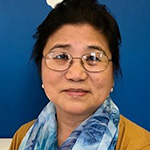 Pamela Li, Chinese Instructor
Pamela was born in Beijing, China. She studied in Beining International Chinese University to obtain a degree as a teacher of Chinese as a second language to foreign students. She has been teaching in Chinese for over 30 years and in the United States since 2017.