Meet our amazing team! 
Marian Zapata – Owner, CEO
Marian is a native from Granada, Spain. Marian and her husband moved to Maryland in the year 2000 and have two wonderful bilingual boys. After living in Bethesda for 6 years, and searching for language education, she realized there was a lack of effective language programs in the area.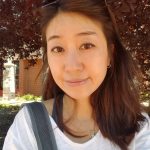 May Seo – School Administrator
May was born in Korea. She first studied in Korea, but moved to London where she extended her studies. From London, her love for traveling brought her to Sydney, where she worked for the Australian university helping Korean students.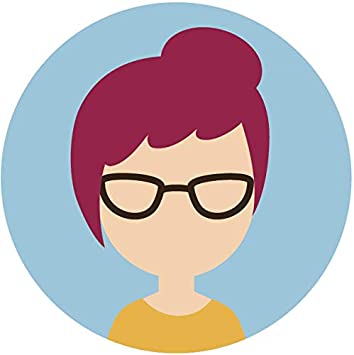 Ana Gutierrez – School Administrator
Ana is originally from Latin America. She earned a BA in Communications. Before joining ISL, Ana worked with nonprofit, and government organizations in Latin America and in the United States.
Julia Frances Taylor – School Administrator
Julia is an Anglo Italian born in London, England.  After a BA in International Business and modern languages, she moved to France and began marketing Pharmaceuticals in French West Africa, then ran a family real estate business. Before arriving in the US in 2014, Julia was Center Manager of a language school in the beautiful and historic Loire Valley, France.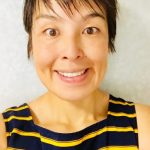 Asami Saito Paine – Japanese Instructor
I love teaching as it is amazing to see the students improve their Japanese languages abilities and be able to communicate in Japanese. I am looking forward to seeing you at the school!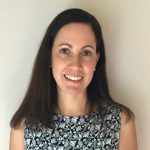 Maria Elisa Covarrubias – Spanish Instructor
Maria Elisa is a native Spanish speaker from Mexico. She lived in Mexico City most of her life and moved to the United States a few years ago. She enjoys teaching Spanish because she loves the language and the culture associated with it.

Johannes Nziengui – French and English Instructor
Whether teaching English or my native French, nothing gives me more pleasure professionally than to help my students not only build language skills, but actually begin to use the language to express themselves and make improvements with growing confidence.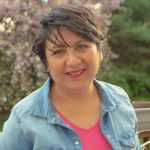 Virginia Zegarra – Spanish Instructor
Virginia is a native from Bolivia.  She has a Bachelor's degree in Science Education and a Masters degree in Special Education.  One of her passions is to teach.  After she moved to the USA back in 2010, she found a new opportunity to continue doing what she loves, teaching.
Victoria Zeballos-Woods – Spanish Instructor
Victoria is a native of Lima, Peru. She went to college in Lima and studied Psychology. She received a Masters in Psychology of Education. When she moved to the United States, she decided to continue her studies and obtained a Bachelor's in Psychology.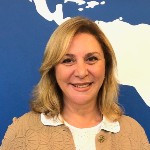 Saada Abdallah- Arabic Instructor 
Saada was born in Lebanon, where she grew up speaking Arabic, French and English. After graduating from college with a degree in Journalism, Saada became a successful broadcast journalist covering all aspects of her home country.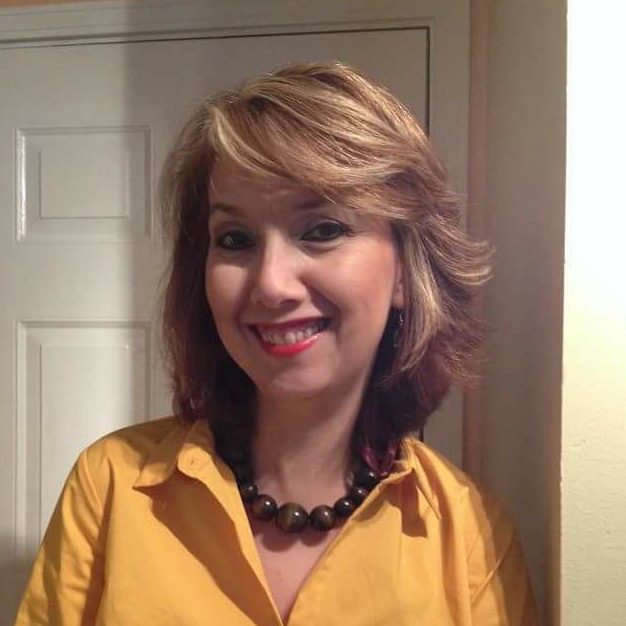 Diana Rivas – Spanish Instructor
I was born in Cali, Colombia. I am a graduate student from the University of Maryland where I received a Masters in ESOL. I like good restaurants and I also like to travel. I enjoy teaching languages to all levels and also currently volunteer for a non-profit organization in the area teaching Spanish to adults.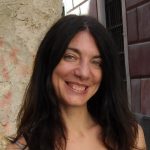 Valeria Tronci – Italian Instructor
Valeria is a native of Italy. She has a PhD in Pharmacology. She moved to United States in 2010. Besides her scientific profession, she decided to dedicate herself to teaching Italian language. Valeria is passionate of Italian history and culture.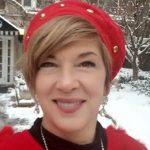 Amy W. Hasberger – French and English Instructor
For 20 years, in the Chicagoland area, Amy worked with students of all ages, sharing a love of both French language and ESL development TOEFL, speaking skills and cross-cultural training.  Now residing in Bethesda, Maryland, Amy retains her commitment to linguistic proficiency with students in both French and American English.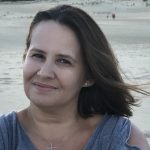 Rosangela Corte – Portuguese Instructor
My name is Rosangela Corte, but most people call me Rose. I am from Brazil and have lived in Maryland for the past 11 years. I have more than 25 years of experience teaching Portuguese to children and adults, initially in my hometown of Porto Alegre, located in the south of Brazil, and since 2008, here in the US.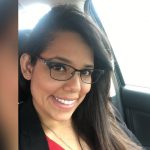 Mayra A. Cantor – Spanish Instructor
Mayra is originally from Colombia, and grew up in a city called Cali where people are very cheerful and kind and love dancing salsa. She has lived in the US for the past eight years. She
has an educational psychology background.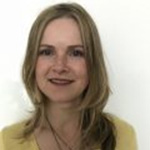 Natalya Tomasova, Russian Instructor 
Natalya was born in Novorossiysk, Russia. She studied Russian Philology at the Kuban State University in Krasnodar, Russia, as well as her MBA. She has been teaching Russian for 25 years and really loves to learn about her students and assisting them with their goals of developing their language skills and cultural awareness.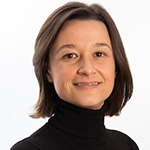 Evelina Todoranova, French Instructor
Originally from Bulgaria, I have over 13 years of professional experience in education. I have been teaching French and English at all levels for children and adults, and I worked for the International Baccalaureate Organisation.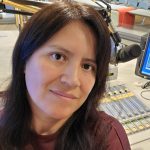 Maria Esther Caceres – Spanish Instructor
Maria Esther was born in Cusco, Perú. She earned a bachelor's degree in Communication Science and a Master's Degree in Communication and Culture. She has been teaching Spanish since 2017 and she really enjoys sharing with her students her native language and the Latin American culture.
Andreia Matias, Portuguese Instructor
I was Born in Lisbon, Portugal; lived in London for five years and I've been in Washington for eight years. I study Languages and Literature in Lisbon and did an IELTS course while living in London. I've been teaching Portuguese to children and adults since 2010, both private or group classes.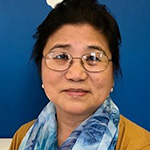 Pamela Li, Chinese Instructor
Pamela was born in Beijing, China. She studied in Beining International Chinese University to obtain a degree as a teacher of Chinese as a second language to foreign students. She has been teaching in Chinese for over 30 years and in the United States since 2017.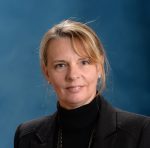 Helene Blin, French Instructor
Helene was born in Le Mans, France. She studied International relations and negotiations for English and Spanish speaking countries (Bachelor and Master) and Finance (Master). She taught business in France for 3 years, as well as Risk Management and Business Ethics in Monaco and in the United States for 9 years.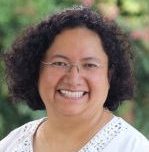 Araceli Ma, Spanish Instructor 
Araceli was born in Peru. She studied Communications Science at the University of Lima. In the US, she found her passion in teaching Spanish and has been doing that since 2014 at public schools, in group and individual settings.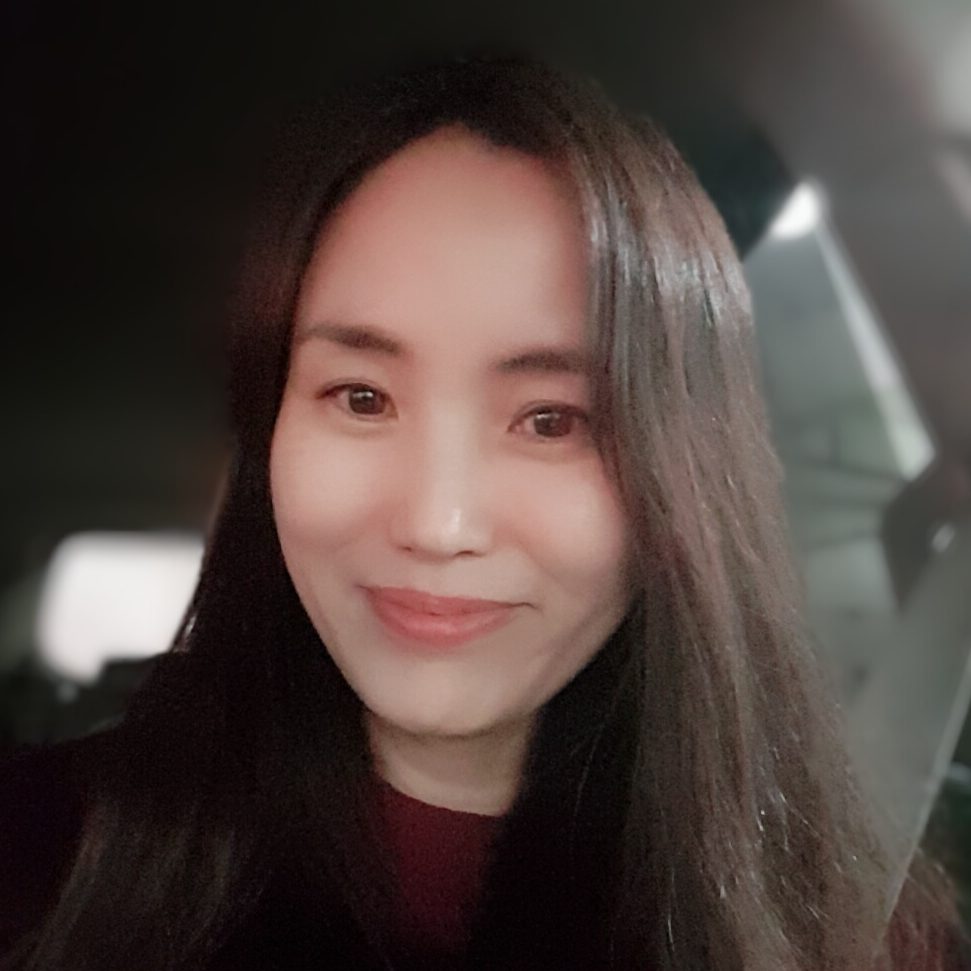 Young Ok Kim– Korean Instructor
I was born in Korea, where I majored in German language and literature. I have more than 10 years of teaching experience with both children and adults. I love teaching because I love to meet people who have a passion for learning.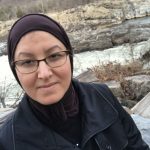 Hasnae El Mehdi – Arabic Instructor
Hasnae was born in Morocco where she graduated with a bachelors in Economics and a Masters in Finance. In Morocco, she worked in the field of Public Administration. She moved to Washington DC in 2013 and has been teaching Arabic since then.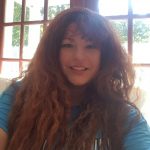 Paola Reale – Italian Instructor
Paola was born in Rome, Italy. She studied Dramatic Arts in Italy and Education in Spain. She has been teaching Italian since 1997 and enjoys teaching her students both her native language and culture.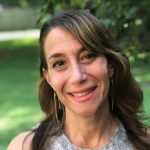 Laura Tucker – English Instructor
My name is Laura Tucker and I have been teaching English for about 20 years.  I have experience teaching both overseas and in the United States.  I have taught all ages and group classes to one-on-one personal lessons.  I enjoy teaching English because I know that when a student feels confident speaking English they feel confident in so many other aspects of their life.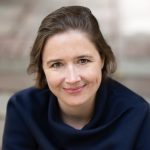 Lisa Tellbrugge – German Instructor
Lisa was born in Bremen, Germany. She is a passionate conference interpreter, translator and language instructor. Lisa earned a Master's degree in Conference Interpreting, from FTSK Germersheim, Johannes Gutenberg University Mainz, and a Master's degree in Contemporary History and Spanish Philology.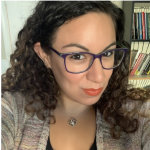 Angie Rivas – English Instructor
I was born and raised in Virginia and grew up speaking both English and Spanish, since my parents are from El Salvador. I also have family from Montréal, Québec, which is how I picked up French and continued studying it through college and earned a BA and MA in French. While in school, I developed a passion for Linguistics, which is why I also decided to earn a TESL certificate.
Nadia Morales – Spanish Instructor
Nadia was born in Bogotá, Colombia. During her time in Bogota, she earned a Bachelor's degree in Journalism, a Masters in Management, Government and Public Affairs, and a Masters in Corporate Communication.
Nadia has been teaching Spanish since 2015.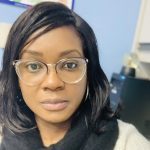 Karine Onana – French Instructor
Salut! My name is Karine and I am from Cameroon. I have a Bachelors Degree in Journalism from the Advanced School of Mass Communication in Cameroon, and a Masters degree in Business Administration from American University. During my education, I have also completed several certifications in Education.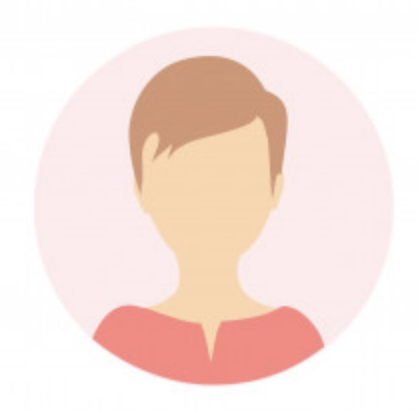 Susanna Weerth – German Instructor
Susanna, a German native, grew up in the South-West of Germany at the board of Switzerland and France. After finishing her education residing in several German cities in the South she moved to New York and finally to Maryland working in the biomedical field before becoming a German language professional and teacher.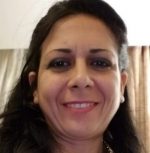 Barbara Carali – French Instructor
Barbara was born in Egypt, from Lebanese and Greek parents. During her childhood, she studied in a French school and earned a Bachelors in Business Administration. Knowing that she wanted to teach in the future, she started attending many trainings in Education and Pedagogy.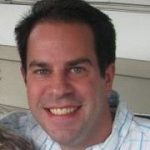 Tom Stockley – American Sign Language Instructor
Tom was born in Syracuse, New York. He earned a Masters in Deaf Education and American Sign Language at Rochester Institute of Technology. He has been teaching ASL since 2009 and really enjoys helping his students excel and being able to communicate in ASL.